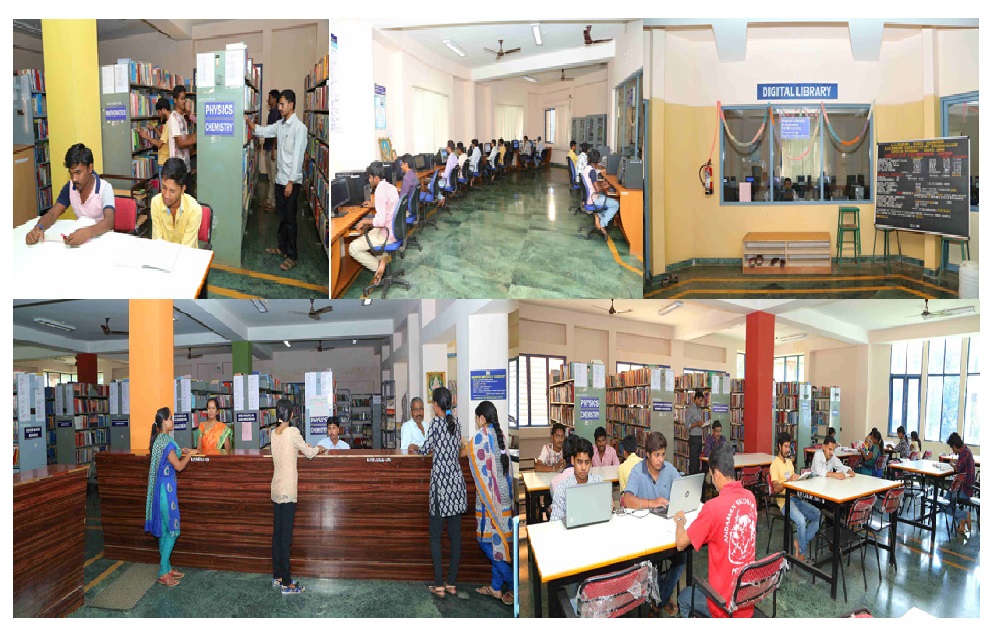 Library of Kalpataru Institute of Technology
The Library is housed in Administrative block occupies an area about 1500 Sq.Mtrs. The Library department comprises four sections Viz., Issue section, Reference section, Digital Library and Reading Hall. The reference section and reading hall can accommodate about 250 students at a time for studies. Our library has always been the brain of the engineering college which houses valuable information for reference and caters to the educational needs of users. The aim is to motivate and support the process of self learning. Our Library is extremely proud of itself on having more than 68,042 volumes of which about 13500 titles cover all disciplines in Science and Technology.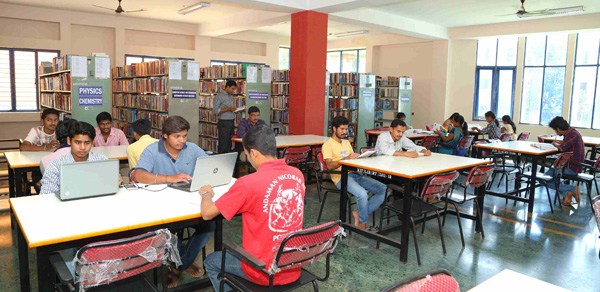 Library subscribes 57 technical journals in print form. Library is maintaining back volumes of more than 2330 since 1986 and student's projects for reference. Library is also subscribing e-consortium through VTU e-portal IEEE-ASPP-POP, Springer E-journals and E-books, Taylor and Francis Online, CRC Netbase, Elsevier Science Direct, ASCE e-journals, IET Digital Library, ProQuest Management Collection and Knimbus database. Users can access 24X7 in the campus.

Library is maintaining Digital repository using Dspace software. Digital Library is having more than 25 systems, each provided with internet connectivity. Our library is fully automated using LIBSOFT 10.0.0 and providing OPAC (Online Public Access Catalogue) services to the users. Collection of books databases is available through WEBOPAC module also. Users can search books using their member ID as login and password-library by default. The working hours of the library and Information centre is from 9.00 AM to 9.00 PM on all working days. Reading Hall functions 24 hours in a day. Library has taken the membership of DELNET and NAL. Library has created E-learning environment to use NPTEL, VTU E-learning, MIT etc to the maximum extent. Library Awareness Programme will be conducted to train the users.

Policy : to translate the quality policy of the institute, the Library and Information Centre is committed to meet the customers expectation by implementing and maintaining excellence in library systems, procedures and services through
Providing value added a service that continually meets the stake – holders' requirements with formal means of addressing and resolving customer needs in time.
Developing a team oriented work environment that encourages continuous quality improvement and effective staff user interface to ensure continuous improvement in library services and products.
Message from Librarian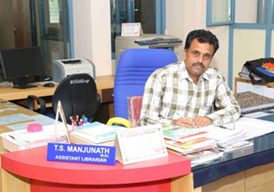 I take absolute delight to mention that there is nothing else in the entire world that can match knowledge.

In my capacity as a librarian, I firmly stand by my above statement. I strongly urge every one of you to make the best use of the library to gain knowledge. The library is a temple of knowledge with the collections of thousands of books, journals, magazines and e-materials. With the judicious use of all these materials any one can become highly knowledgeable.

As a librarian I strive in this regard to motivate as many people as possible to spend more and more time in the house of knowledge (library) and put all the facilities to the best of use. This has been my ultimate desire always.

Vision:
To be a leading library & learning Centre in Science, Technology, by delivering innovative services this echoes the diverse & dynamic sprit of KIT community

Mission:
To provide seamless access to comprehensive, quality resources in physical and digital formats in support of teaching, research & learning needs of KIT community

Values:
Excellence; Diversity & Integrity; Innovation; Collaboration; Responsiveness; Accountability
Library Layout
The KIT Library is housed in administrative block, occupies with a carpet area of over 1500 sft. The floor-wise distribution of services and resources in the Library is indicated below: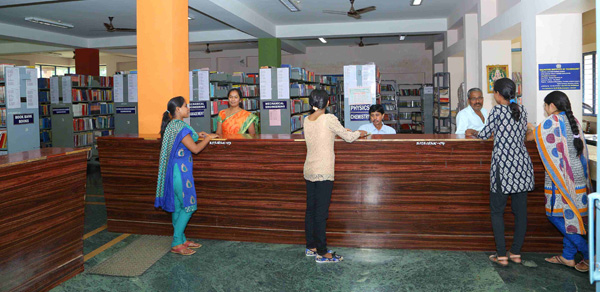 Lending Section- First Floor- Left Wing
Book Acquisition Section
Circulation
Technical Processing Section
Reference Section- First Floor- Right Wing
Digital Library- First Floor

Reading Hall- Second Floor

Seminar Hall- Second Floor

MBA Department Library- Second Floor

Digital Library

KIT Digital Library has been useful source of information related to engineering discipline. You get access to information available in different formats from text to multimedia information. It supports e-learning process. Form e-books e-articles, e-journals etc. Links to digital library.
Hours & Services
Main Library Hours:
MONDAY TO FRIDAY 9.00 a.m to 5.00 p.m
SATURDAY 9.00 a.m to 5.00 p.m

Reference Services Hours:
MONDAY TO FRIDAY 9.00 a.m to 9.00 p.m

SATURDAY 9.00 a.m to 5.00 p.m
SUNDAY 9.00 a.m to 1.00 p.m

Digital Library
MONDAY TO FRIDAY 9.00 a.m to 9.00 p.m
SATURDAY 9.00 a.m to 5.00 p.m