Sports in Kalpataru Institute of Technology
Large playing fields support a wide variety of games, such as Cricket, Football, Volleyball, Hockey and Kho-Kho. There are also spaces dedicated for Indoor sport, including Table Tennis, Badminton, Weight Lifting, Power Lifting, Chess, and Caroms. Judo and Karate camps are regularly held. Our Outdoor facilities include a 200-metre athletic track and courts for Basketball, Volleyball, Handball, and Throw Ball. Tennis coaching camps in association with reputed professional bodies are also on offer.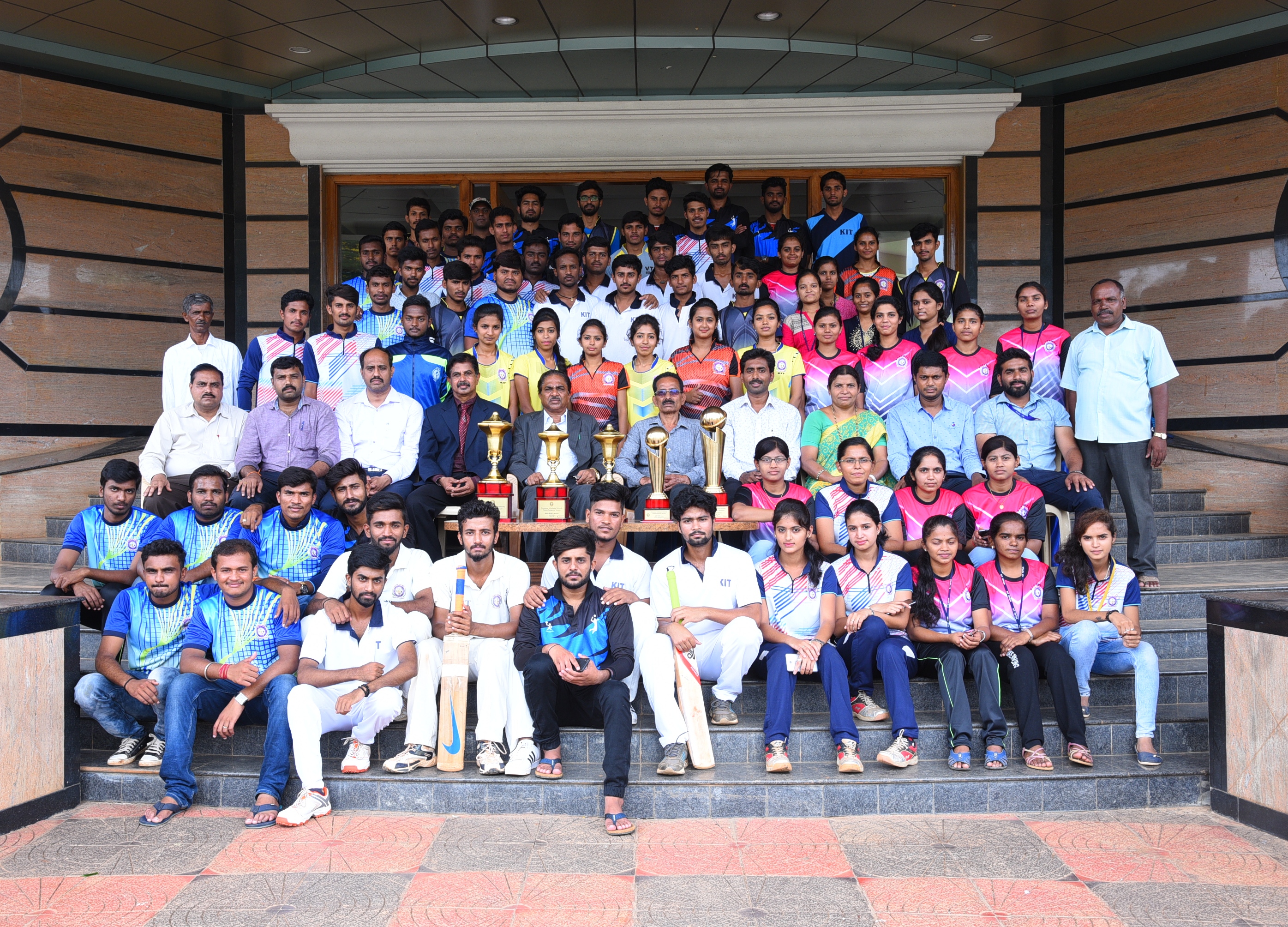 Our Institute has been instrumental in organizing many mega events successfully every year on behalf of Visvesvaraya Technological University, viz., Zonal & Inter-Zone Table-Tennis & Kabaddi Tournament.

Department Of Physical Education

KIT, department of Physical education and sports is a cell of major activity in the campus. It was established in 1986 affiliated to VTU. The department is well equipped with modern infrastructures and conduct activities like Gymnastic, Basketball, Volleyball, Badminton, Table tennis, Cricket, Football, Chess, Carrom, and Athletics. Sports are in fact a way of life for the student's health fitness and those looking for professional star status. Physical education a learning experience, offers a unique opportunity for problem-solving, self-expression and socialization. A well-implemented, comprehensive programme is an essential component for the growth of both mind and body. The objective is to make sports and physical activities is an important part of the daily routine making it way of life and generating fitness, awareness among the masses.

The programme of physical education provide opportunity to participate in various competition inside the campus as inter class competition and also at the national state zonal/ inter zonal/ selection trails/ inter university tournament as extramural competition and thus develop the personality.


To engage in relentless pursuit of Excellence in the promotion and development of Physical Education and Sports through innovative programmes in coaching, activities and evolve a holistic approach to the betterment of human resources through a harmonious blend of body, mind and spirit.
To design and introduce innovative, integrated, inter disciplinary curriculum in physical education and various sports and games and allied areas and provide Leadership to the Profession. To actively design programme for the promotion and development of fitness and health concept among the students, faculty and the community around so as to mould them into physically fit and emotionally matured citizens.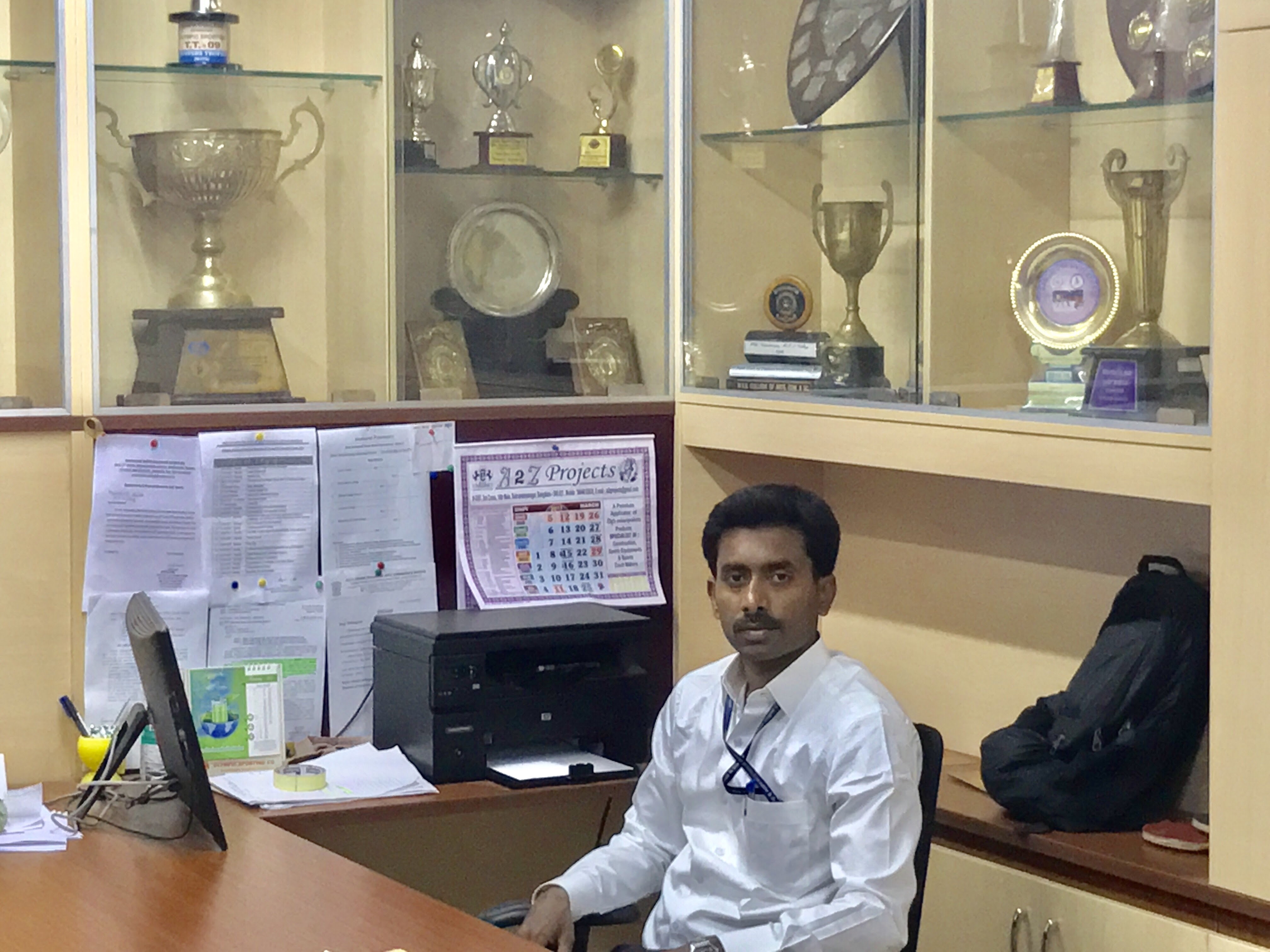 Mr. Jayanth M S
Physical Education Director
Qualification:
B.Com, B.P.Ed, M.P.Ed
| | | | |
| --- | --- | --- | --- |
| Name | Qualification | Designation | Photo |
| Thippe Swamy.P.V | Dip in Electricals | GYM Instructor | |
| Rangaswamy | | Attender | |
| Rangadamayya | | Attender | |
Achievements:

Since 15 years we have conducted VTU inter-collegiate tournaments like Kho Kho, Kabaddi, Badminton, Cricket, Chess, Volleyball. Our college women table tennis team was consecutively 4 times winner and also kho kho women team was 3 times winners and in 2007 our college had conducted Mega event Athletic meet. In 2014-2015.
Our student T.M.Deepu 6th CSE have secured 3 gold medal in 5KM,10KM and half marathon(21KM).
Vijeth Laxman Shetty 2nd ME has secured 4 medals in Gymnastic.
Nayana 6th CSE secured silver medal in 5KM walk.
In 2015-2016 we had conducted kho kho and Kabaddi central Karnataka zone tournament and secured as runners up in both the tournaments and our kho kho women team has secured runners up and all these are qualified for Inter zone tournament.
Infrastructure and Facilites
Photo Gallery:


Sports 2018
Sports 2017