Master of Business Administration - HOD Message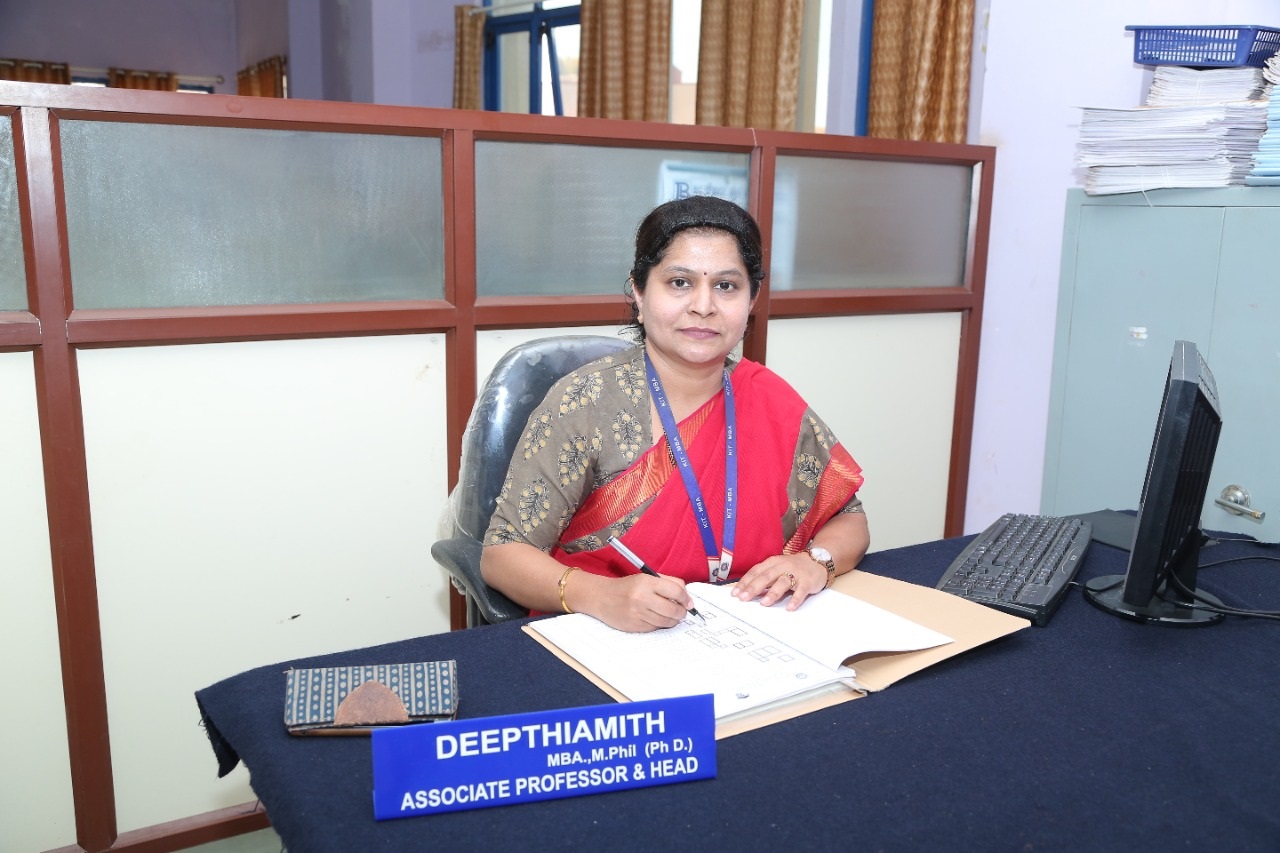 Prof. Deepthi Amith MBA, M.Phil,(Ph.D)

Associate Professor & Head of the Department,
Department of MBA

I am highly pleased to welcome you to our world of excellence. KIT MBA is known for its good academic achievements. Our department is having experienced faculty with very good infrastructure which is imperative for producing quality young budding managers. We take utmost care of every student with regard to studies and comfortable stay in the campus.
Our department has an industry incubation lab to provide guidance to the students, in converting idea reality through entrepreneurial development activities. We provides the students with professional skills, comprehensive knowledge and right attitudes become effective managers of business houses anywhere in the world.

The MBA programme is designed according to the VTU syllabus. The curriculum lays a strong foundation in both traditional & contemporary disciplines to address the local global issues of present day organizations. We believe in building a strong future for our students, there by strengthening the edifice of our society. We aim at providing a distinctive combination of academic excellence and professional relevance, a combination designed to provide a solid foundation for professional and personal development.
We don't compromise with values and ensure that students imbibes principles of hard work, moral strength, dignity, dedication, devotion, discipline, character and truth. We are striving to be the one of the best college through our vision and mission in the years to come.
Prof. DeepthiAmith
Head of the Department
Department of MBA
Kalpataru Institute of Technology, Tiptur.
M: 9886411127
E mail: deepthiamith@kittiptur.ac.in